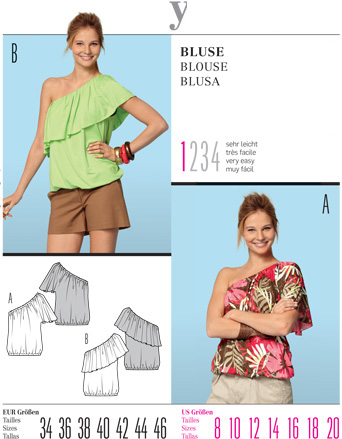 I didn't like how baggy the shirt came out, so I took it apart and re-tooled it. I made the ruffle a little narrower and I used
Simplicity #2182
as a general guideline for the body of the shirt. I'm very happy with how it came out.
I used a stretchy teal gauze fabric that was on clearance at Jo-Ann Fabrics - the same fabric I used to line my striped strapless dress.
I sewed the seam allowance at 1/2" instead of 5/8" for the elastic casing (to attach the ruffle to the top) to give myself more space because it was impossible to fit the 1/2" elastic into the 5/8" casing.
I used my new serger to finish the armpit, ruffle, and hem. I put some bias tape on the shoulder seam to stabilize it.